Andrew
Baker
Computer Science and Robotics Student at the University of Michigan.
My history
I was born and raised in Little Rock Arkansas. Throughout middle school and high school I discovered my love for coding and computer science. I graduated from Little Rock Central High and decided to pursue my passion at the Universtiy of Michigan College of Engineering. I am currently a sophomore at Michigan, and I am having an amazing time. I am currently working for a dual degree in both Computer Science and Robotics. After I graduate I hope to either continue my education or join the workforce, and I am hope to work with artificial intelligence and natural language processing as well as robots. Here are some of my skills:
Education
Volunteering
Employment
Student at the Universtiy of Michigan
I am currently a Computer Science and Robotics student at the University of Michgian College of Engineering. I chose to attend Michigan because I was very intersted in the ability to major in Robotics as well as utilize some of the amazing resources that the college has to offer. It has been amazing experience so far and I am excited to continue down this path. (Expected Graduatation 2026)
Student at Little Rock Central High School
I attended Little Rock Central High School, and graduated in May 2022 with a 4.0 unweighted GPA. Central and its diverse, interesting, and unique community have given me so much. This school and these people have shaped me into who I am today and who I want to be in the future.
Full Stack Development Intern
I interned for Apothewell as a full-stack developer. Apothewell is a medical technology company based out of Little Rock Arkansas. My responsibilities pretained to the devlopment of in-house administrative websites. I worked on front-end and back-end website development, and I also worked on app development. The internship was been an amazing experience. I was able to learn many new skills and practice my coding in a professional setting.
Social Media and Graphic Design Intern
I worked with senior staff of the Joyce Elliot Congressional campaign on designing and executing a social media strategy.
I was a volunteer counselor at Camp Aldersgate for 2 years. I assited campers with day-to-day camp activites. I worked with staff members on other various projects at the camp during my time there.
I volunteered with my school to help mentor incoming freshman. I helped them learn how to navigate their way around the school, how to pick classes, and understand other important aspects of high school life.
International Collaborative Research Project
I worked with Arjun Raj, a high school student from India, Brandon Woodard, a Ph. D candidate from Brown University, and Shinpei Nakamura, a Ph. D candidate from Yale University on computer science research. Specifically, we worked on research computer resource usage in an effort to help make designing and implementing artifical intellgience systems easier and more efficient. Our paper was accepted for publication and presentation at the 2022 IEE ICONAT conference in Goa India. We recently presented the paper, and it was an amazing experience.
Student Presidential Leadership Series
This program was created by the Clinton Presidential Library here in Little Rock to help develop young leaders in Arkansas. I was selected as one of ten students and ten teachers from across the state to participate in multiple discussions, forums, and meetings on how best to lead our communities and state into the future. At the end of the year we put on a state-wide forum discussing various social issues and leadership topics. I am still involved in their work as an alumni of the program by helping future generations in the program.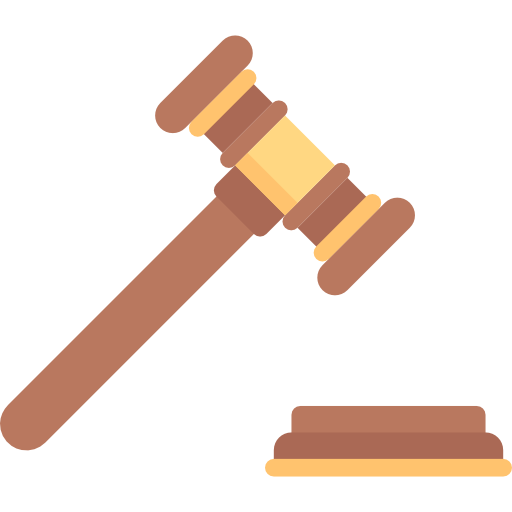 Little Rock Central High Student Council
I have been an active member in the Student Council at central since freshman year. I served as senator for 3 years, and I served as Student Body President my senior year.
Future
Goals
Here are some of my personal, educational, and professional goals:
Undergraduate
Educational Goals
I hope to graduate from the University of Michigan with degrees in both Computer Science and Robotics (B.S.). I also hope to continue to take a prominent part in clubs and activities specifically related to computer science and technology.
Graduate
Educational Goals
I am somewhat interested in attending a graduate school. Whether that be pursuing a master's degree, Ph. D, or a law degree, I am not sure yet.If I do not choose to continue my education I hope to get a job upon graduation.
Professional Goals
I am not exactly sure of what field I want to work in, but I know that I would love to use my love for computer science to help others in some way. Whether that be as an engineer, an academic, or something else entirely.
Personal Goals
I want to help future generations to have better access to technology, information, and other essential resources in the United States. I also hope to take part in efforts geared toward improving the state of Arkansas.
Here's what people are saying about me
Andrew has the unique ability to quickly analyze problems, understand how to find solutions, and organize himself and a team to efficiently and successfully accomplish tasks, and he is an incredible leader. He is consistently empathetic, understanding, and professional, and I am glad that I have had the opportunity to work with such a promising young man.
Brown University
Andrew Baker is an exemplary student who has done everything right from an academic prospective. He is thoughtful and kind. He strives to see others excel while excelling himself. He is not the kind of student that takes learning or the opportunity to learn for granted. He has been willing to take any opportunity I have given him to achieve more than expected in and outside the classroom.
Little Rock Central High School
Andrew is the real deal. He is quick to understand the problem and quick to find the solution. He has outstanding communication skills and is an absolute pleasure with which to work. Andrew has my highest confidence.
Apothewell Incorporated
Contact
If it is a professional or personal inquery please feel free to reach out to me via email or phone. Also be sure to follow me on my social media!